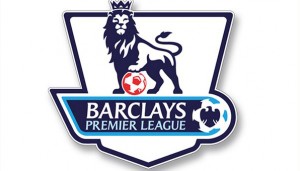 With the Barclays Premier League a little over halfway way through Leicester City currently looks like they are going to be lifting the trophy this year. They may have come from the Championship but are playing like they have been in the Premier League for years now.
They have cut through the competition including the likes of Manchester City who were title favorites this year. The net worth of their team is lower than most top sides in Europe and they have no big names to boast of. But the type of football they are playing under Claudio Ranieri is first class.
In second place right now is Tottenham Hotspur who have surprised everybody with an impressive Premier League campaign this season. They have been strong at the back and have scored a lot of goals up front. They have the strongest goal difference in the league right now.
Arsenal and Manchester City round up the top 4 with Manchester United in fifth place.
Last year's winners, Chelsea, have performed quite poorly this season and are in 13th place right now which is not acceptable. Jose Mourinho has already been fired and Guus Hiddink, their interim manager is trying everything he can to lift them up. It is working since they are no longer in danger of entering a relegation battle and are 6 points clear of the bottom 3 right now.
Liverpool is languishing in the middle of the table currently and is having a tough time overcoming sides like West Ham United, Southampton and arch rivals, Everton who have been much more consistent than the Merseyside Red's.
Aston Villa's Premier League run looks all but over with just 16 points from 25 games so far but they did pick up a victory last time out. Who knows, they may just put together a string of wins and be back in the relegation battle.