The English Premier League is a UK football league with 20 teams all competing against each other for top honors.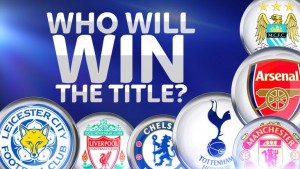 The competition begins in August and carries on till May the following year. 38 matches are played by all of the teams. They face each other team in the league twice, once at a home and once away.
The Football league has been the main football competition in the United Kingdom since 1888. It is also the most watched sporting league in the world.
It's also among the highest paid leagues in the world. This is largely due to the media attention the sport demands and the rising revenues received from it.
The clubs which are taking part change every year. The bottom 3 clubs are relegated to the lower leagues while three new clubs from the lower leagues become a part of the Premier League.
The winner of a match is awarded 3 points while the loser gets nothing. Both teams are awarded a single point in case of a draw. The team with the highest number of points at the end of the season is declared the winner.
Chelsea are the reigning champions of the Premier League after winning the 2014-15 season. But they don't look like they are going to be winning any titles this year given their poor performance. They have only won 7 out of 25 games this season and are currently in 13th position.
On the other hand, Leicester City, a club that was just promoted to the Premier League last season are on top. They managed to score 41 points in their entire 2014-15 campaign but have already picked up 53 points after just 25 games this season. Their next match is against Arsenal at the Emirates stadium. Things certainly are looking up for them.